Raufarhólshellir is one of the longest lava tubes in Iceland
Buggy, Lava tunnel and Burger
Departures: 12:00
Duration 5 hours - Price from 69.900 ISK
Buggy, Lava tunnel and Burger.
Five hour trip with a visit to the Lava Tunnel, a must see and one of the longest lava tubes in Iceland.
Raufarhólshellir is an underground tube created by the mighty power of a volcanic eruption over 5.000 years ago.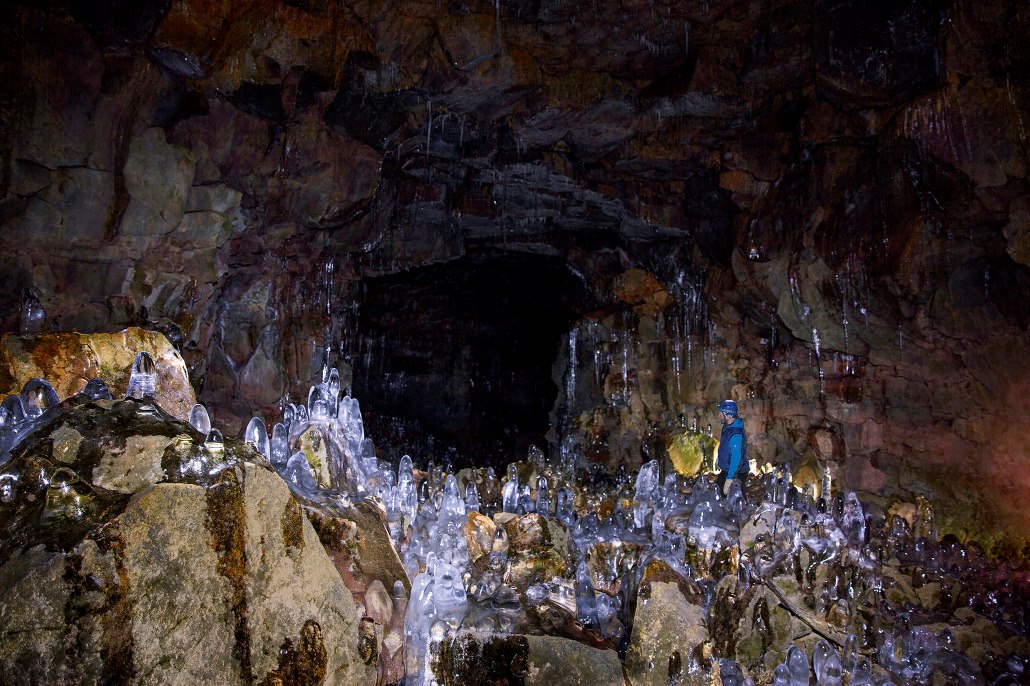 After the visit we drive to our neighboring village Hveragerði for a burger in the Greenhouse, a terrific food market.
The village Hveragerði is probably the "hottest" village in Iceland, whereas geothermal heat is just few feets under the inhabitants and greenhouses are there in abundance. One of the best burgers in Iceland is served in Gróðurhúsið. 
A true celebration for both eyes and stomach!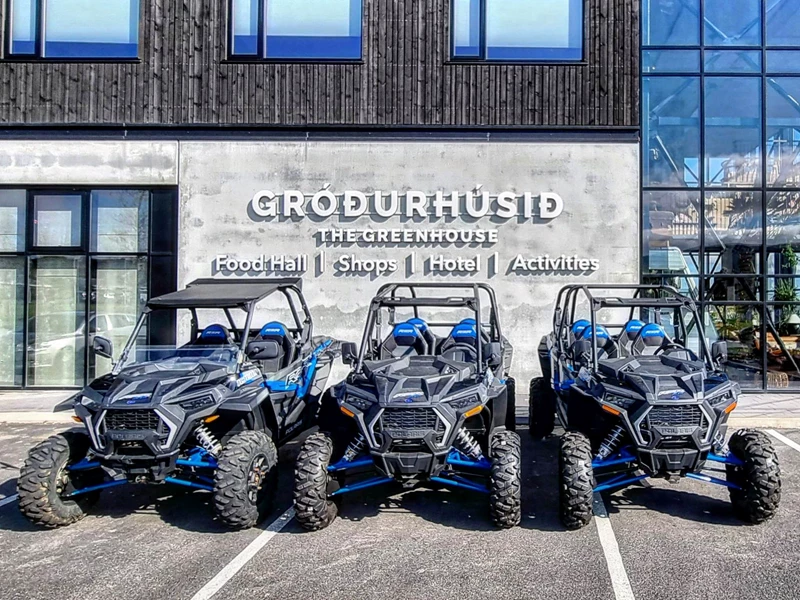 These 2 or 4 seaters, 4×4 ATVs are fully automatic, fully inspected and road legal. They are also bursting with excellent safety and design features, such as the roll cage, safety belts, and double A-arm front suspension. All of which makes for a buggy ride that's as safe as it is comfortable
Shared ride is when two people share one buggy vehicle. Each buggy can take 1-2 up to 4 people at a time. if you book "shared rides" you can be 2, 3 or 4 people in one buggy. Normally 2.
Single ride is with only the driver in one buggy vehicle.
Included:
5 hour buggy adventure ride
Insulated overall
Helmet
Buggy balaclava face mask
We provide you with everything you need for a safe and comfortable ride
---
A valid international drivers license is required to drive a buggy.
Price is without pick up or drop off.
Map & Directions
Only 25 minutes drive from the center of Reykjavík
We can pick you up downtown if needed - Select your Hotel in the booking process